The Importance of Pet Check-Ups & Preventive Care
Routine health care is vital in ensuring that your pet maintains good long-term physical health.
Your vet will combine routine dog & cat wellness exams with regular vaccinations and parasite prevention to give your pet the best possible chance at excellent lifelong health. 
Bringing your beloved companion in for routine vet check ups will allow your vet the opportunity to prevent any possible health issues from developing and provide early treatment for any conditions that your vet may note signs for during this visit.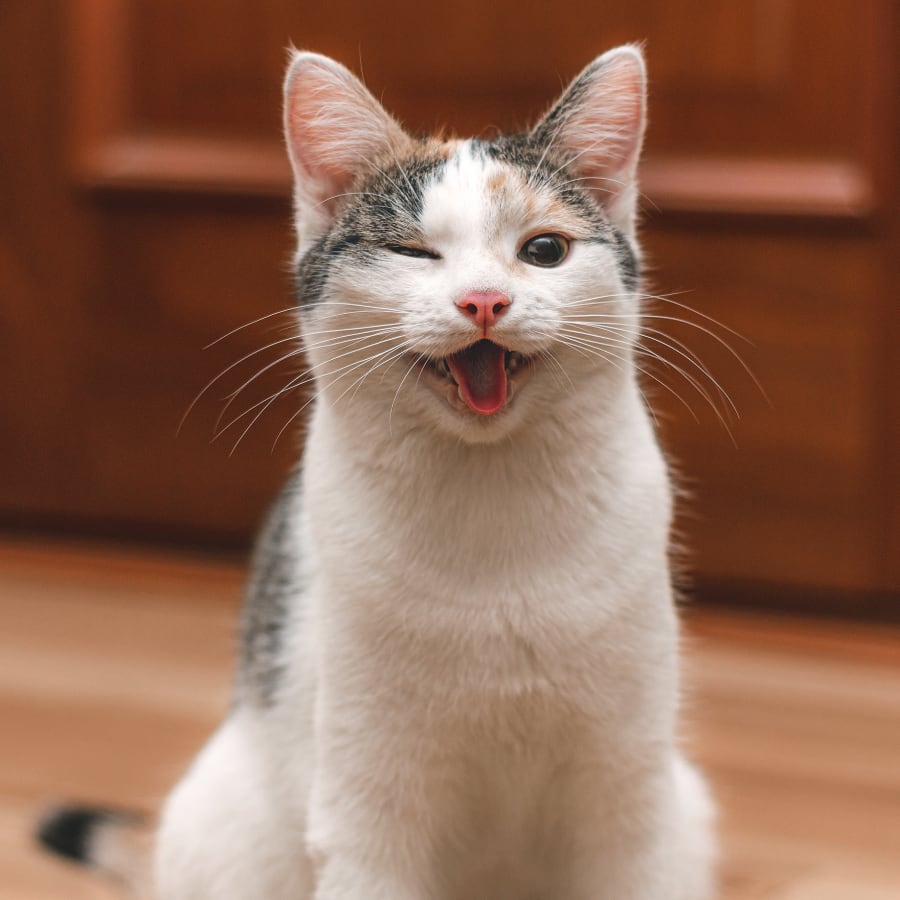 What Happens During a Dog & Cat Wellness Exam
During your pet's routine wellness exam your Fountain Valley veterinarian will perform a comprehensive vet exam to get the full picture of your pet's overall health and wellbeing. Typically, routine cat & dog annual checkups & exams at our clinic might include:
Overall Condition
Your pet's behavior along with their general physical condition can provide important insight into their overall health. How your pet moves around, their responsiveness, and whether they are a healthy weight for their size are all important indicators of whether they are healthy or not. 
Coat & Skin
During this vet exam, your vet will thoroughly inspect your pet's skin and coat for signs of possible concerns. Some things that your vet will look for are excessive oiliness or dryness, lumps, bumps, dandruff, or abnormal hair loss or shedding.
Face & Head
Your vet will make note of any usual discharge from your pet's eyes, ears, or nose. We will also examine the mouth for signs of oral health issues such as plaque buildup or potential periodontal disease. 
Internal Pet Health
Your pet's heart health is crucial and so your vet will monitor their heart rate and rhythm, pulse, and blood pressure to ensure they're normal. The lungs will also be examined for evidence of abnormal breathing. 
Your pet will be evaluated for any signs of swelling or discomfort with their lymph nodes and we will also examine the abdomen to ensure the intestines, kidneys, bladder, spleen, liver, and stomach are all feeling normal, and that your pet is not showing any signs of pain or discomfort. 
Review of Findings
Once your vet has concluded the routine pet check up, they will take some time to talk about any concerns they may have about your pet's overall health and discuss any preventive care they might recommend moving forward. 
Puppy & Kitten Vet Checkup
The first few weeks of a puppy or kitten's life are crucial for providing essential preventive care. 
Our first step will be to provide your new companion with a complete physical examination, any required immunizations, and parasite prevention in the form of testing and medications. We will provide your family with a puppy or kitten 'kit' that contains educational material and samples to help ease the transition for the newest member of your family. 
If you ever have any questions or concerns surrounding the health and wellbeing of your new pet, please do not hesitate to reach out to us, both at your appointments or following your visits.
During your new companion's visit, your vet will likely recommend a routine pet check up & wellness schedule and suggest when you should return for any booster shots that your pet will need. 
Senior Pet Care
Senior pets are now living even longer and healthier lives thanks to the advances in veterinary care and equipment. 
However, living longer lives means that extra care will be required along with your pet's routine healthcare as they age. As your pet advances into old age, regular pet wellness exams become increasingly crucial to ensure their continuing health and longevity. 
Your vet will continue to provide the usual care that you have come to expect but will also provide a special focus on your senior pet's potential geriatric conditions, such as arthritis or decreased vision.
They may also recommend exploring additional diagnostic testing to ensure the internal health of your beloved senior pet. 
Vaccinations & Parasite Prevention
During your companion's routine wellness visit at our Fountain Valley animal hospital, your vet will look into whether your animal would benefit from additional preventive care, or if it is time for any routine vaccinations.